Henry de Triqueti (Conflans-sur-Loing, 1803 – Paris, 1874)
Aiguière du Triomphe de Cupidon
Bronze.
Fonte au sable de la maison Richard, Eck et Durand.
Signé « Triqueti Fit - Fderie Eck et Durand » sous la base.
36,6 x 13,5 x 17 cm
Provenance :
- Exeter (Devon, Angleterre), collection particulière.
Exposition :
- Eightieth Exhibition of the Royal Academy, mai - juillet 1848, Londres, Royal Academy (Cat. N° 1420 : A small ewer, in bronze – the bas-relief represents children at play).
Cette oeuvre m'intéresse !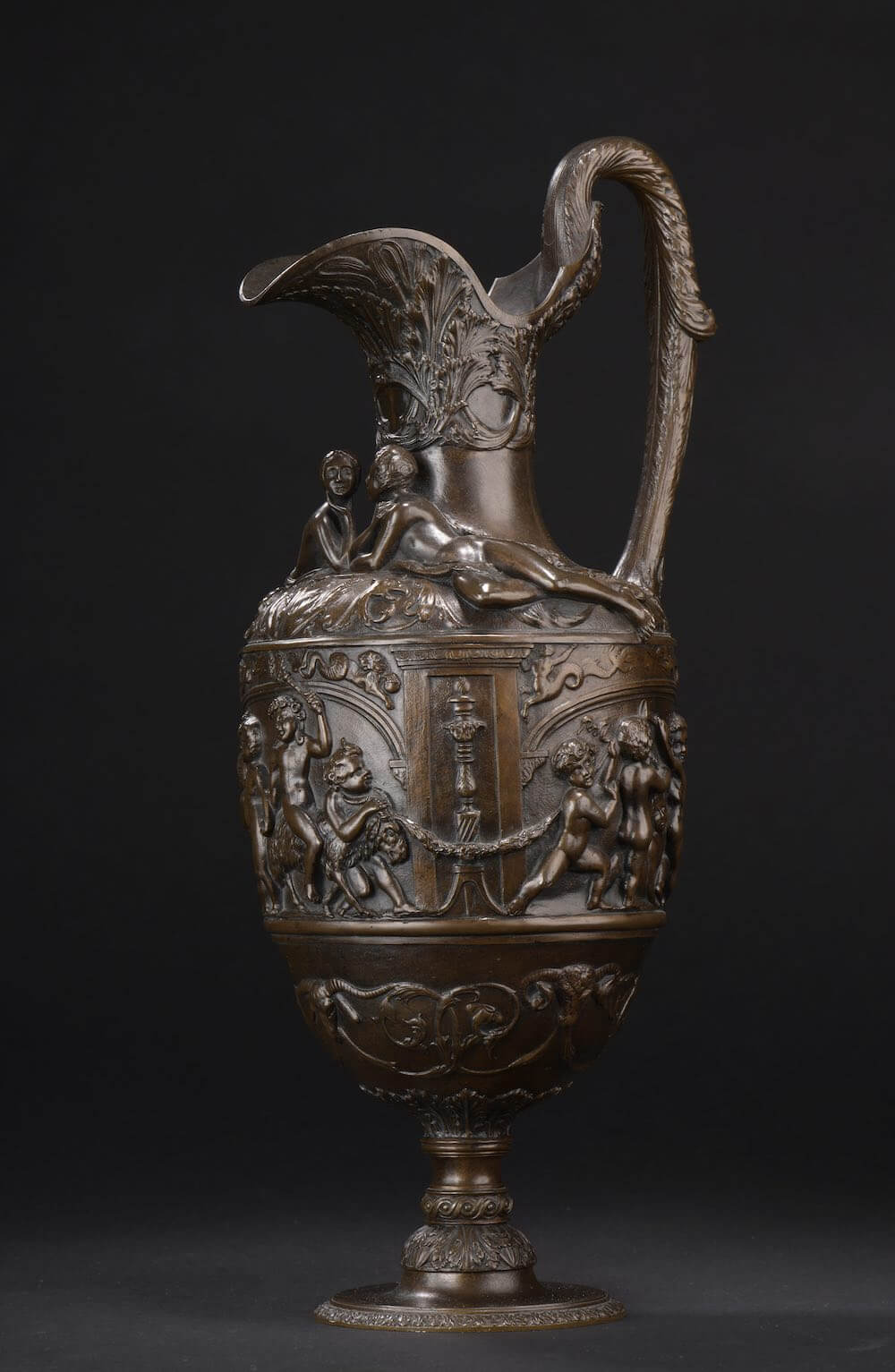 Henry de Triqueti (Conflans-sur-Loing, 1803 – Paris, 1874)
Aiguière du Triomphe de Cupidon
Afin de répondre à votre demande, nous traiterons les données personnelles que vous nous fournissez conformément à notre politique de confidentialité (disponible sur demande) et à la loi n°78-17 du 6 janvier 1978. 
I'm interested by this work !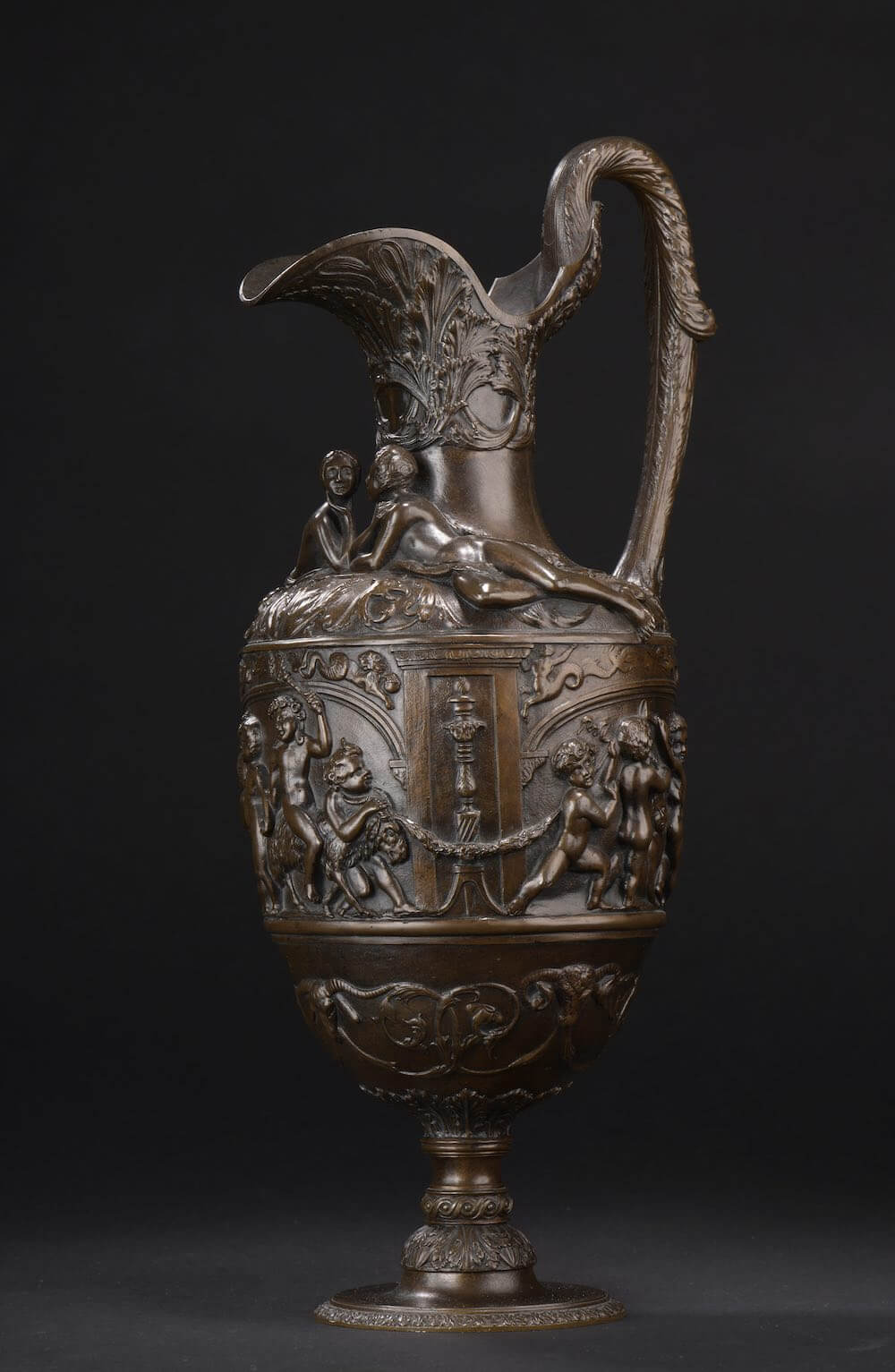 Henry de Triqueti (Conflans-sur-Loing, 1803 – Paris, 1874)
Aiguière du Triomphe de Cupidon
To treat your demand, we will use the personal information you provide us accordingto our privacy policy (available on demand) and act n°78-17 of 6 janvier 1978.